EvoBugs Workshop. How human behaviour impacts the evolution of pathogens and vice versa
16th of November (Week 6) from 2-5pm
Pitt Rivers Museum – Blackwood Room
Short talks (2-5 pm, including a 30 min tea break)
Dr. Simon Underdown – Oxford Brookes University
Dr Charlotte Houldcroft – Dept of Medicine, Cambridge University
Network analysis of the hominid origin of Herpes Simplex virus 2 from fossil data
Dr. Kathryn Krakowka – Oxford Archaeology
How can we map the spread of infectious diseases in the past using ancient DNA and osteological analysis 
Alice Ekroth – Oxford Zoology
Parasite évolution in the face of host genetic diversity
Keynote speaker
Prof. Val Curtis – London School of Hygiene and Tropical Medicine
The Evolution of Disgust
Drinks @ the Lamb & Flag (5-6.30pm)
 Please RSVP :  bioanth@nullanthro.ox.ac.uk as soon as possible (only 30 places available, 10 reserved for EHBEA members) – Please explain in your email why you want to attend the workshop (a few lines only), and whether or not you are an EHBEA member.
Event funded by the European Human Behaviour and Evolution Society, EHBEA.
---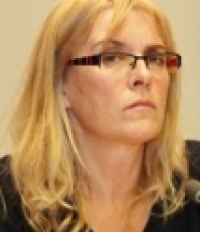 Prof. Curtis is the Director of the Environmental Health Group, a multidisciplinary group researching hygiene, sanitation and water (WASH). Trained in engineering, epidemiology and anthropology and studies human behaviour from an evolutionary perspective.Val researches hygiene, disgust and behaviour. She co-developed Behaviour Centred Design. which combines the latest in behavioural science with a process for designing and testing novel interventions. BCD has been used to promote handwashing, food hygiene, infant nutrition sanitation and exercise in Africa, Asia and in Europe. SuperAmma is a recent handwashing promotion programme in India.
She is the author of "Don't Look, Don't Touch, the Science behind Revulsion" (OUP, 2014) about the evolution and function of disgust and its relationship to morality. She discusses why this matters in this Huffington post interview.
She is also the co-Author of "Gaining Control: How Human Behaviour Evolved" also with OUP (2015).
Finally, she is the cofounder of the Global Public-Private Partnership for Handwashing with Soap,  partnership committee member of the Toilet Board Coalition and advisor on Behaviour Change to  public and private sector organisations.